- - http://www.bedfordspares.co.uk/ 2015-08-13 - http://www.bedfordspares.co.uk/contact.htm 2015-08-13 - http://www.bedfordspares.co.uk/offers.htm 2015-08-13 - http://www.bedfordspares.co.uk/index.htm 2015-08-13
MIDLAND AUTOMOTIVE PARTS
BEDFORD PARTS MAIN DEALER
With currently over £200,000 of stock and with over £2m worth of stock available to us overnight, next day courier delivery (and Worldwide delivery within 7 working days), MAP is your first choice for Bedford Parts. With some parts becoming increasingly hard to find, we have over many years built up a strong relationship with with manufacturers throughout the world so you can rest assured we can endeavour to source the correct part, at the right price, sooner than any of our competitors!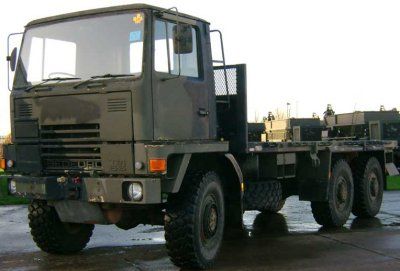 BELOW IS JUST A SAMPLE OF THE OFFERS WE HAVE AVAILABLE.
CONTACT US NOW WITH A QUOTE ON ANY BEFORD PARTS.
MISCELLANEOUS OFFERS:
2681512 Sump Gasket (cork) 330 diesel - £3.20 + vat
2695666 Maindrive Pinion 18th 4 speed gearbox - £28.45 + vat
7129142 Push Rods 330 engine - £1.55 + vat
7165458 Rear Flange 4 speed gearbox - £19.10 + vat
7984779 Oil Filter (AC74W) 500 engine - £2.99 + vat
91087494 Valve Collet 330 engine - £0.15 + vat
91128891R (Recon) Injector pump (P5484/3a) 500 non turbo - £80.00 + vat
91084945 Oil Pump all 500 engines - £95.00 + vat
91117636 Big End bearings 020 for 330 engines - £7.55 + vat
9960839 Camshaft Bearings set 500 engines - £9.86 + vat
A4028269 5 speed gearbox (new) T5C4292 Turner - £450.00 + vat
91078801 Tappet all diesel engines - £2.99 + vat

J SERIES TRUCK PARTS:
6315014 PEDAL PAD - £2.65 + VAT
91035166 GLOVE BOX (ORIGINAL) - £37.50 + VAT
A4026641 FLOOR CAB MAT (ORIGINAL) - £69.00 + VAT
2693939 ROOF LINING FRONT (ORIGINAL) - £34.94 + VAT
2699375 ROOF LINING REAR (ORIGINAL) - £26.52 + VAT
2715631 REAR LAMP BUTLERS/LUCAS (ORIGINAL) - £15.00 + VAT
7086732 FRONT SHACKLE (QTY 20 ONLY) - £10.00 + VAT
6354020 FRONT WING R/H (QTY 6 ONLY) - £97.00 + VAT **
6354021 FRONT WING L/H (QTY 6 ONLY) - £97.00 + VAT **
** ALL MODELS EXCEPT JO/J1
91047908 BONNET (QTY 7 ONLY) - £99.85 + VAT
6338032 STEP + VALANCE WITH BRACKETS (QTY 7 ONLY)-£46.00 + VAT
6338033 STEP + VALANCE WITH BRACKETS (QTY 7 ONLY)-£46.00 + VAT
7087433 REAR SHACKLE PIN 4.9/32 LONG - £4.00 + VAT
631999 REAR SPRING BUSH - £2.00 + VAT
6340490 FRONT SPRING BUSH - £2.00 + VAT
25066002 214 PETROL PUMP - £25.00 + VAT
A4021133 330 LIFT PUMP - £22.00 + VAT
6313412 BONNET BUFFER SIDE - £1.28 + VAT
M SERIES TRUCK PARTS:
6315014 PEDAL PAD - £2.65 + VAT
8821146 DRAG LINK - £84.50 + VAT
8848270 TRACK ROD END - £35.00 + VAT
8848271 TRACK ROD END - £35.00 + VAT
91040981 FLASHER LENS REAR ORANGE - £12.50 + VAT
91040982 REAR TAIL LENS RED - £12.50 + VAT
91071550 REAR REVERSE LENS CLEAR - £12.50 + VAT
A4021133 330 LIFT PUMP (7971020) - £22.00 + VAT

Phone No: 01691 652912
Fax No: 01691 650022
Unit 3,
Radfords Field Industrial Estate,
Maesbury Road,
Oswestry,
SY10 8RA

Business Hours:
Monday - Friday 8.00am - 5.30pm